Invisalign® is taking the orthodontic world by storm, because it's the revolutionary new way to get a smile you love without anyone knowing! BE Orthodontics is certified to provide Invisalign® treatment to teen and adult patients, and our doctors are able to work with you to determine your unique needs and if Invisalign® is right for you. With offices in Smyrna and Marietta, GA, choose the most convenient location for you for your Invisalign® journey!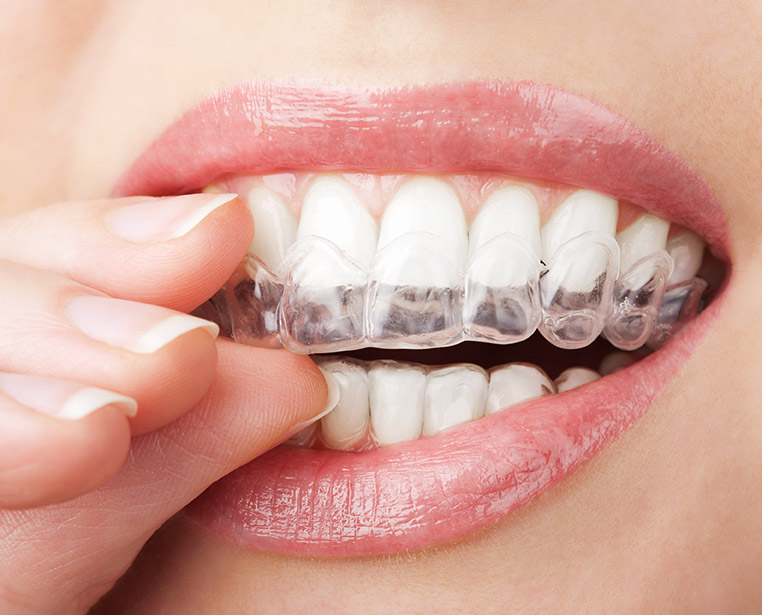 Invisalign
The Clear Alternative to Braces
If you think Invisalign® might be the right orthodontic treatment for you, call our Smyrna office at (770) 432-6070 or our Marietta location at (770) 420-7071 and we will schedule a complimentary consultation! Our doctors will work with you to determine if it is the best choice for your individual needs.
What is Invisalign®?
Invisalign® consists of a series of clear, removable aligners custom-created for your smile with 3D computer imaging technology. Because the aligners are clear, no one will be able to see them, but you will still experience the benefits of a straighter, more beautiful smile. They are also much more comfortable than traditional braces, and require fewer visits to the orthodontist!
How Does Invisalign® Work?
You wear each pair of aligners for about two weeks before moving onto the next set. Over time, your teeth gradually shift into the correct positioning. You are able to remove the aligners to eat, drink, and brush and floss your teeth, or for a special occasion. Invisalign® patients visit us every six weeks for a quick appointment, so we can check on their progression. Generally, Invisalign® treatment lasts for about nine to 15 months, using around 18 to 30 aligners.
Invisalign® Teen
If you aren't thrilled about needing braces, Invisalign® Teen may be a great option for you! Unlike with braces, no one will even know that you are wearing Invisalign® aligners. That means you can smile big and feel confident for all of your upcoming events, whether it's a football game or the prom. Plus, you will have the advantage of being able to eat anything you want, because you can take off your aligners to eat! So go ahead and eat that candy or popcorn…just be sure to brush after!
Cost of Invisalign®
At BE Orthodontics, we are committed to helping you afford the smile you want and deserve! The cost of Invisalign® does depend on the extent of treatment you need. However, we accept most credit cards, and we offer flexible payment options, including arrangements based on your Flex Plan. If your insurance covers orthodontic treatment, it may also provide coverage for Invisalign®.